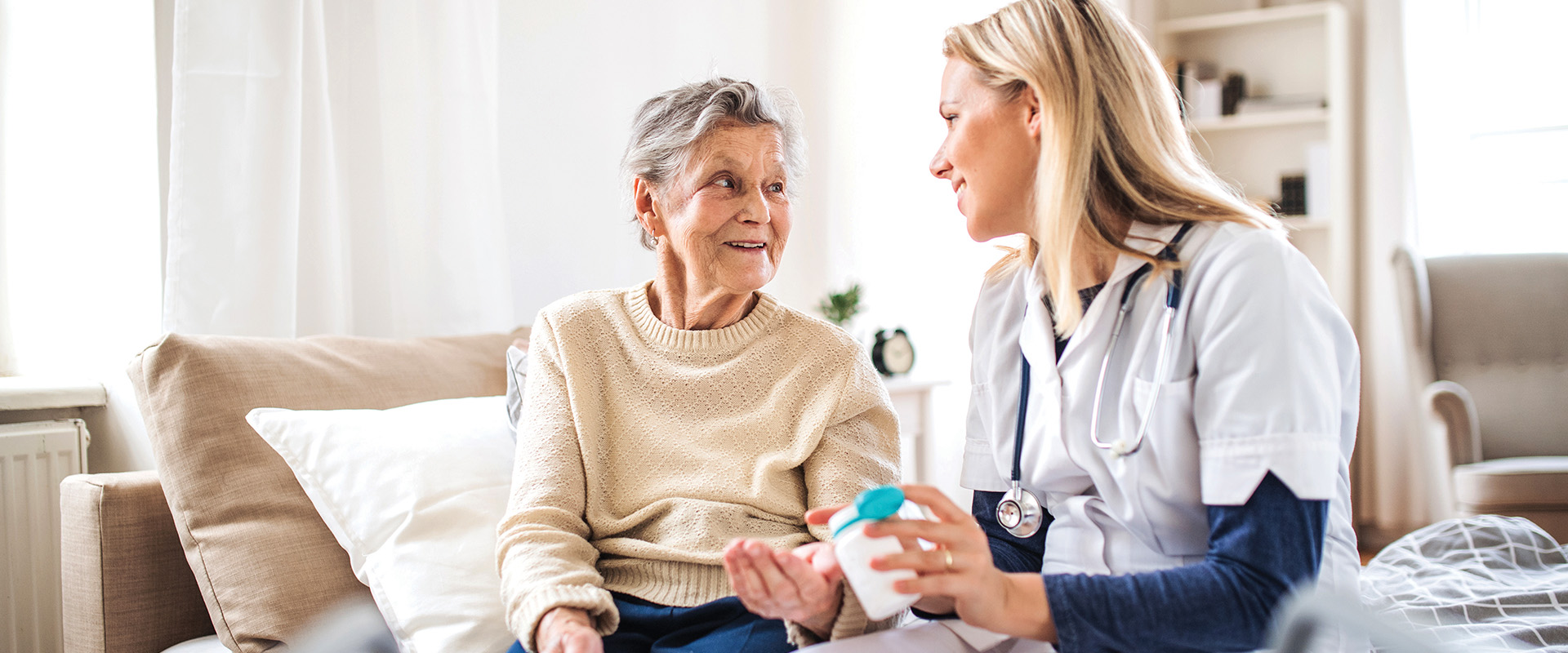 RN & LVN Field Nurse
Job Brief
Prime Care Home Health focuses on our patient's total well-being, including prevention, education, and rehabilitation to help prevent emergent situations and unplanned re-hospitalizations. This position is primarily for home care observation and management with follow-through with medication adherence and care planning set by the patient's primary care physician. Good communication with patients is a must. Daily charting will be performed in Kinnser / WellSky® case management software.
Prime Care RNs and LVNs all must have Texas certifications and offer some home care specializations, including but not limited to: Home Care Services, Monitoring, Rehabilitation, Wound Care, Cardiac Disease, Chronic Care Management, COPD, Pain Management, Diabetes, and Behavioral Health. Skilled Nursing,
Home Health Case Manager
Job Brief
Join our passionate care team! Prime Care has an immediate opening for a Case Manager to oversee Home Health nursing staff operations. Understanding of PDGM is helpful. The candidate must have prior experience as a registered nurse and be able to handle day-to-day risk management. The position also requires team management skills and a problem-solving attitude. Further training in management or administration would be beneficial. Some on-the-job training is available.
NOTE: Please specify when applying if you are applying for RN (Full-Time) or PRN (Part-Time) position.
Responsibilities Include:
Performs the initial and ongoing evaluation and assessment of the patient
Develops, evaluates, and coordinates the patient's care plan continuingly, reassesses patient's needs when there is a physician's request, status change in the client's condition, or according to Medicare regulations.
Furnishes services and performs procedures requiring substantial and specialized nursing skills.
Prepares Oasis assessment and clinical progress notes to be incorporated in the clinical record.
Participates with team members in the treatment plan of care and communicates regarding the care of the patient.
Monitor compliance to policies and procedures, including but not limited to clinical documentation
Performs regular analysis of quality and risk performance data and plan steps based on data analysis for ongoing improvement.
Home Health Office Assistant
Job Brief
Prime Care Home Care seeks a reliable Medical Office Assistant to join our internal CareTeam department. The successful candidate must have quick typing skills, an analytical mind, exceptional attention to detail, and a passion for working with people. We're looking for a long-term employee who wants to grow within our business. With 300+ patients, we have growth potential. If you enjoy an office job in a team environment and can work efficiently in a fast-paced setting, please apply.
Home Health
ACO Coordinator 
Job Brief
Under the direction of PrimeCare Managers (ACO) leadership, the ACO Coordinator will facilitate and support programs and Value-Based Care initiatives with effective clinical operations structured around home health and risk assessment. This includes all coordination, implementation, and execution of home health program initiatives to ensure collaboration between the ACO and clinical networks are successful. 
The Coordinator must be comfortable working in a fast-paced, dynamic environment while maintaining focus on key goals. Familiarity with value-based care concepts including the triple aim, risk stratification, and accountable care. Experience performing or overseeing practice transformation in an ambulatory care setting including workflow optimization, patient education, and influencing change.
Responsibilities
A strong understanding and the ability to use performance improvement tools and methodologies with measurable outcomes are necessary.
Coordinate open-data efforts to stratify risk of ACO patients and communicate with management/administration, functional committees, and departments/services.
Organize and maintain ongoing ACO risk initiatives with home health populations.
Utilize planning principles to develop systems and processes that produce sustainable results and support ongoing operations for Value-Based Care.
Oversee and maintain effective communication with stakeholders using communication plans, status reports, and various media sources.